AT FREE HOUSE
We strive to be much more than your average bar, we aim to be a member of the community. We look forward to sharing our passion for fresh local food and great beer with you! Cheers.
Our space is bright and cozy, the perfect spot for your next event! Host a birthday, corporate get-together, workshop, holiday party or celebration. We can host parties or gatherings of 10-120 people. Tastings, speaker events, live music, cocktail-style events or sit-down dinners.
We offer an elevated craft beer experience with the ability to customize your event to make it your own.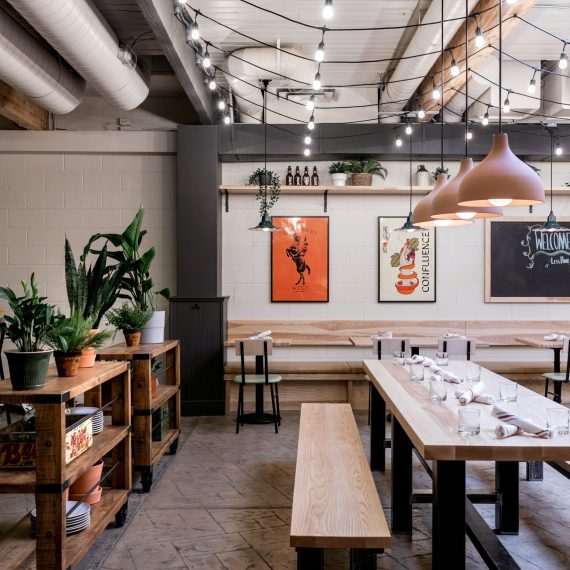 Our unique space provides a fun, bright & contemporary venue for a modern wedding. The spacious area can accommodate both ceremony and reception with the adaptability to customize the room for various group sizes. Throw one big bash in the summer on our beautifully covered rooftop patio. Free House would love to be a part of your happily ever after.
Feel free to contact us for more information or stop by for a quick tour.