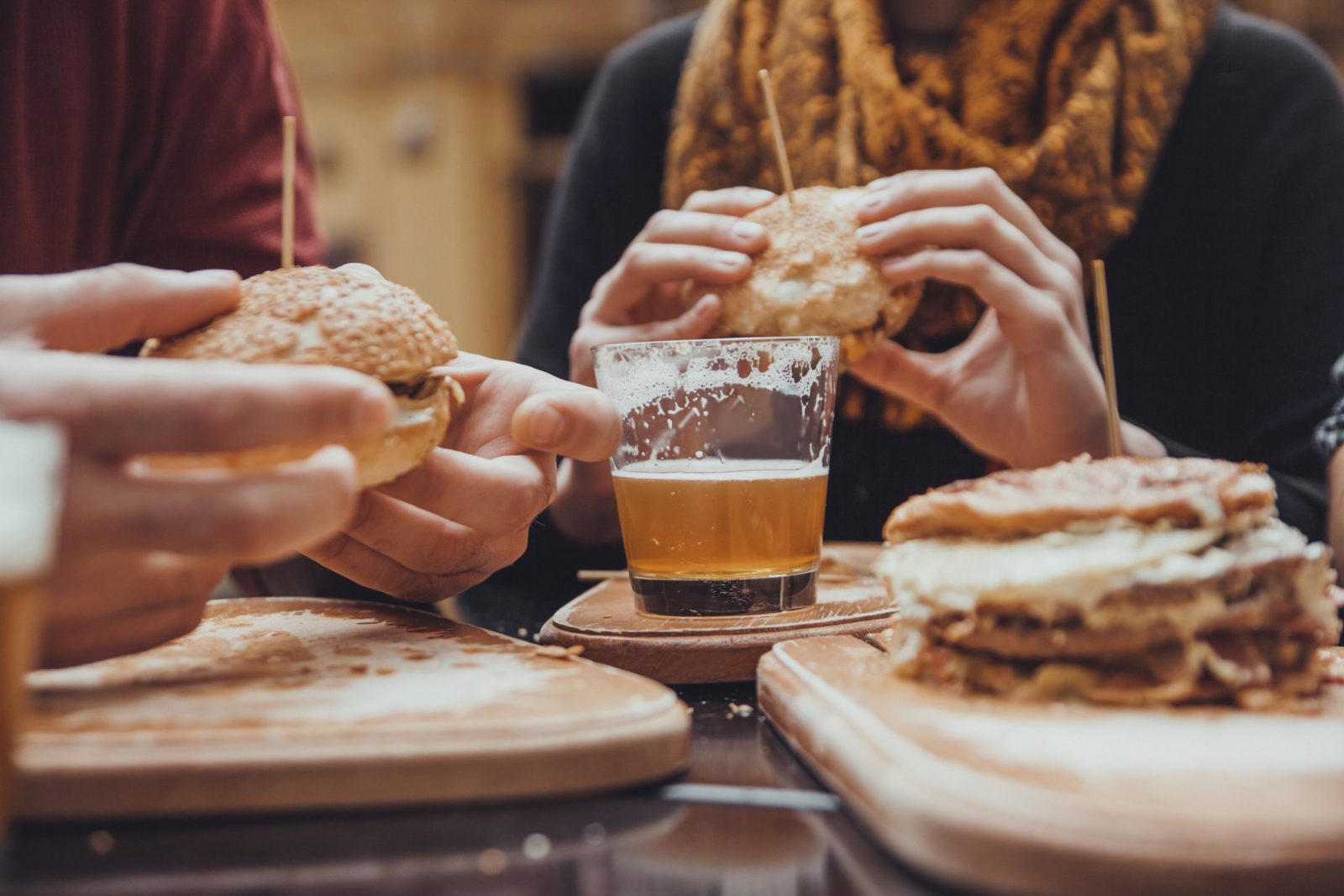 FREE HOUSE Local Beer & Food Hall
Great Food! All The Time!
Cheddar Cheese Biscuits

7

honey butter

garlic aioli

spinach, cream cheese, rustic toast

carolina gold barbecue sauce

white bean, cumin, rustic toast
whipped ricotta, truffle oil

poached pear, hazelnut

cranberry compote, roasted shallot

salsa verde, pistachio

onion marmalade
cheddar biscuit, smoked paprika oil

roasted broccoli, smoked cheddar, bacon

apple, dried cherry, blue cheese, walnut, roasted shallot

green goddess dressing, sunflower seed, fennel

goat cheese, pistachio

cheddar cheese, boar bacon, hazelnut

feta cheese, salted peanuts, dill, pomegranate

maple roasted acorn squash, pumpkin seed pesto

bacon, leeks, cider, rustic toast

caper aioli, hazelnut, pea shoots, pickled cauliflower

red ale braised beef shortrib, cheese curds

horseradish chimmi churri

pickled mustard seed, rye toast

choice of classic buffalo or hop salt

classic potato chips, egg yolk

braised lamb, cabbage, chili, salsa verde

hand selected by peasant cheese, nuts, compote, honey

salt craft cured meats, pickles, olives, mustard

bacon, cheddar, lettuce, tomato, onion, aioli

smoked duck, duck confit, lettuce, tomato, aioli

sauerkraut, russian dressing, okra

Spicy Fried Chicken Sandwich

17

sweet pickles, coleslaw, garlic aioli

cincinnati chili, cheddar, raw onion

whole grain barley, duck confit, manchego

mustard spaetzle, apple compote

10oz flat iron, confit shallots, garlic aioli
Spent Grain Flatbreads
We collect the left over spent grain from a local brewery and make our own dough!
leek, creme fraiche, fried caper

caramelized onion, aged cheddar, garlic, roasted tomato

blue cheese, spiced honey, walnut, creme fraiche
Peanut Butter Stout Nanaimo Bars

4

pecan shortbread

creme fraiche, toffee sauce

Strawberry Milkshake Ipa Truffles

4

dark chocolate, sea salt