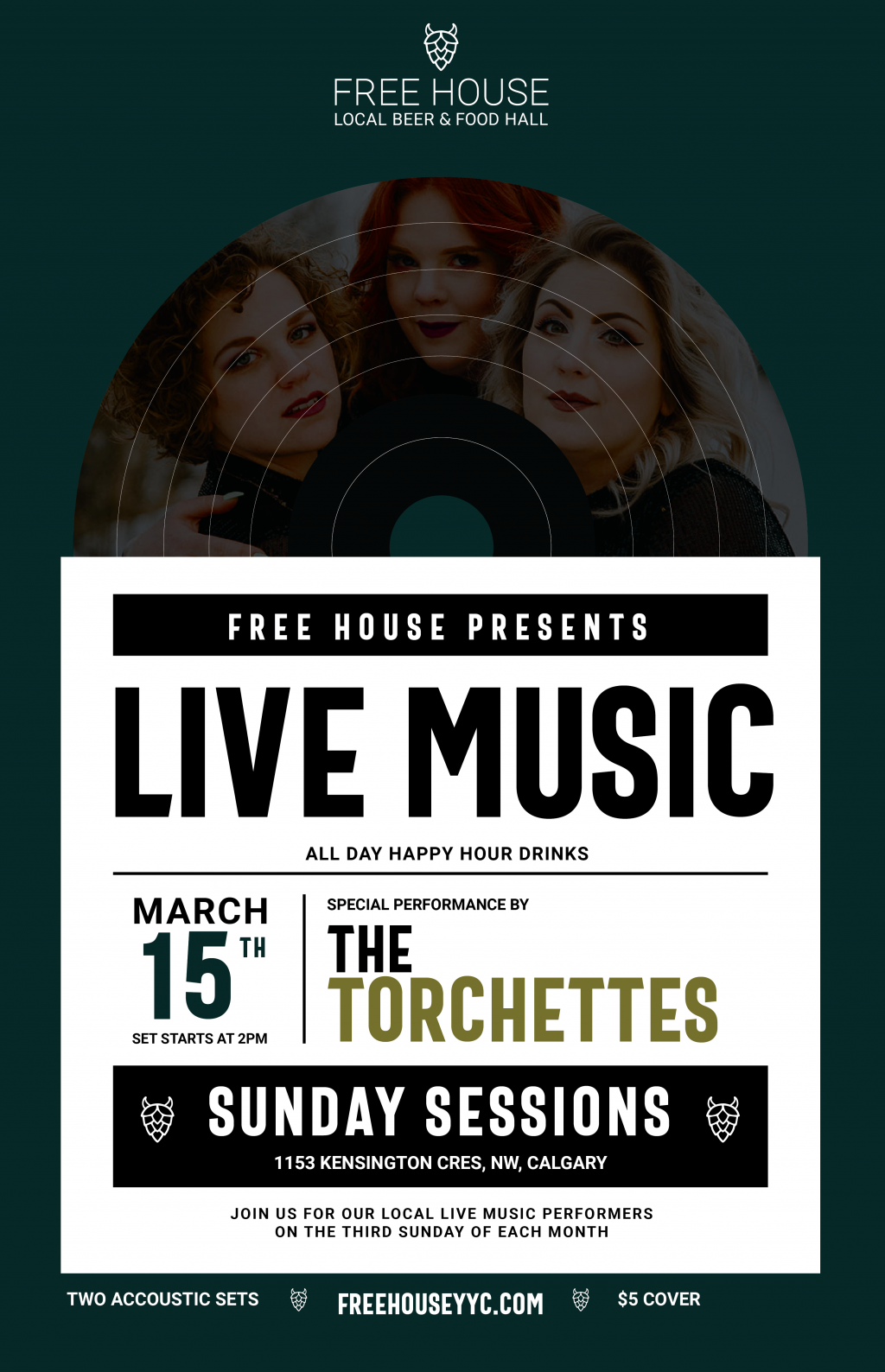 Join us for the launch of our monthly Sunday Session, with local gems The Torchettes. On the third Sunday of each month we will showcase a local artist from 2-5pm, enjoy happy hour drink pricing & live tunes.
$5 Cover
$4 Draft, $8 Cocktails, $1/oz wines
Brunch 10am-2pm
Happy Hour Snacks 2pm to close
About The Torchettes
Dripping with sensuality, fuzz covered grunge guitar and the infectious familiarity of 60's rock-soul, the
Torchettes
combine their angelic and emphatic vocal tones to create a sound somehow ahead of and behind its time. Think Amy Winehouse backed by the Blackhearts, Wanda Jackson fronting Hole; and you've still only scratched the surface of what this melodic trio can accomplish. Among the raw energy of their punk rock sensibilities lies a deeper carnal instinct, one matched with a notable understanding of composition, harmonies and delivery.
Fronted by powerhouse vocalist and music history aficionado Deicha Carter, the
Torchettes
inception was one she had been constructing for years before they hit the stage. Inspired by the swagger of The Supremes and post-grunge, blues and R&B; Carter harnessed the power of three (Sydney Zadravec, Ainsley Christine) and they have constructed a group and sound unlike any other. Forward in lyrical approach, bewitching in their delivery; a performance from the
Torchettes
can feel like a gathering of the occult. Mystical and hypnotic, and altogether understated in its power, they've been quick to rise among the Calgary music scene as a trio unlike any other. Amid the rumbling of their contagious energy and dynamic, The
Torchettes
have found an undeniably magical formula of mayhem and melodic poise – one sure to captivate and transfix audiences for years to come.